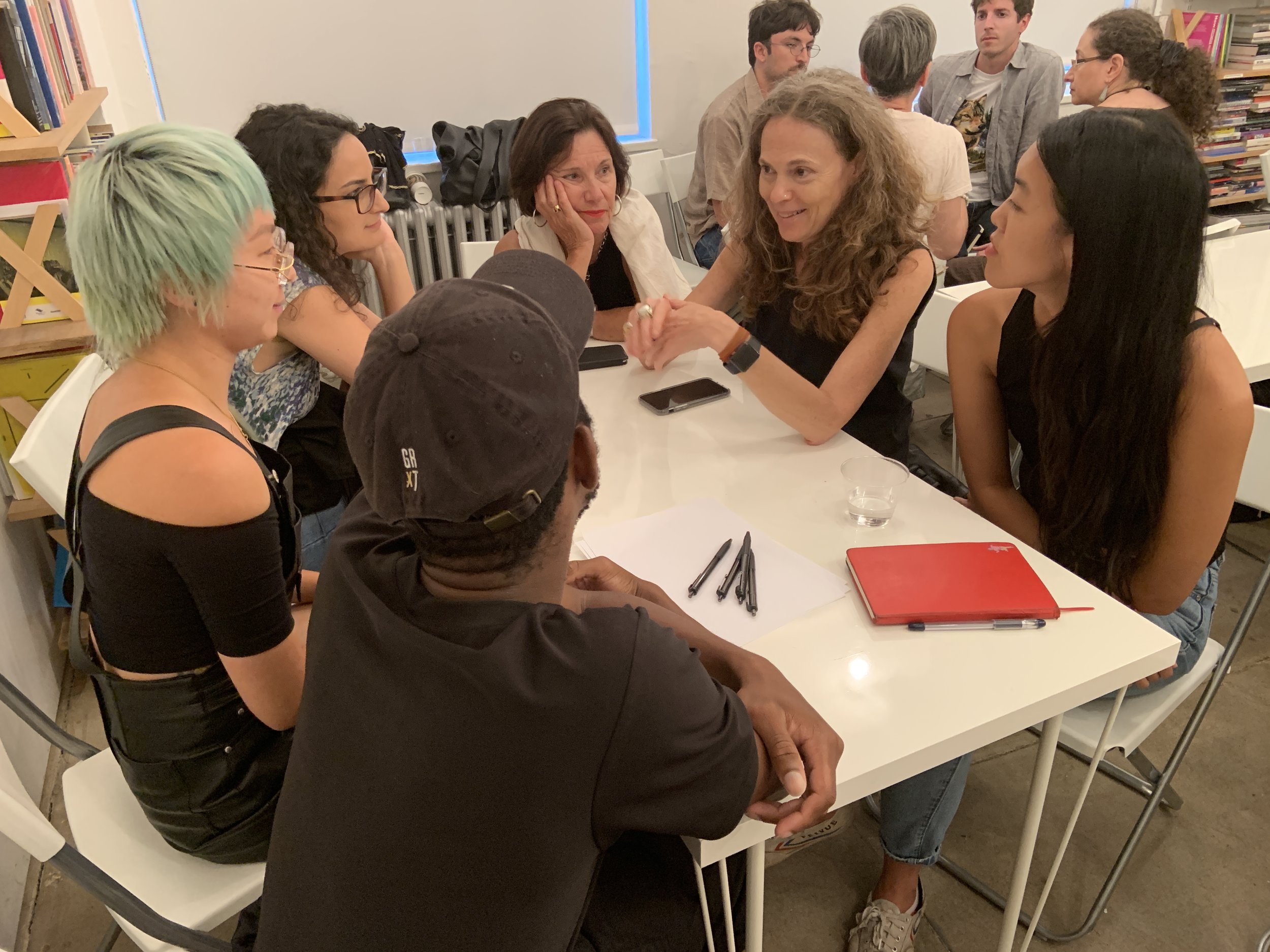 Denniston Hill and ICI co-presented Morehshin Allahyari: Digital Colonialism on August 12, 6:30-8pm at ICI NY. This program is the first iteration of ICI's two part series, New Media Intimacies. New Media Intimacies brings together practitioners who engage with new media and technology within the confines of social practice and/or human interaction. Morehshin Allahyari, a Denniston Hill 2019 artist in residence, looks critically at the political and social underpinnings of the everyday, examining human relations through the lens of the digital. Allahyari is specifically interested in what she has coined "digitial colonialism," the tendency for information technologies to be deployed in ways that reproduce colonial power relations. For the first half of this event, Allahyari will speak to the concept of digital colonialism and the way in which it influences her practice today with the latter half of the event reserved for a participatory workshop among the audience.
This presentation continues the shared engagement between Denniston Hill and ICI, partners in the New York region to think together about shared ideas.
This program is supported, in part, by public funds from the New York City Department of Cultural Affairs in partnership with City Council, and the New York State Council on the Arts with the support of Governor Andrew M. Cuomo and the New York State Legislature.
Morehshin Allahyari is an artist, activist, writer, and educator. She was born and raised in Iran and moved to the United States in 2007. Her work deals with the political, social, and cultural contradictions we face every day. She thinks about technology as a philosophical toolset to reflect on objects and as a poetic means to document our personal and collective lives and struggles in the 21st century. Morehshin is the co-author of The 3D Additivist Cookbook in collaboration with writer/artist Daniel Rourke. Morehshin has been part of numerous exhibitions, festivals, and workshops around the world includingVenice Biennale di Archittectura, New Museum, The Whitney Museum of American Art, Pompidou Center, Museum of Contemporary Art in Montreal, Tate Modern, Queens Museum, Pori Museum, Powerhouse Museum, Dallas Museum of Art, and Museum für Angewandte Kunst. She has been an artist in residence at BANFF Centre (2013), Carnegie Mellon University's STUDIO for Creative Inquiry (2015), Autodesk Pier9 Workshop in San Francisco (2015), the Vilém Flusser Residency Program for Artistic Research in association with Transmediale, Berlin (2016), Eyebeam's one year Research Residency (2016-2017) in NYC, Pioneer Works (2018), and Harvest Works (2018). Her work has been featured in The New York Times, BBC, Huffington Post, Wired, National Public Radio, Parkett Art Magazine, Frieze, Rhizome, Hyperallergic, and Al Jazeera, among others.
She is the recipient of the leading global thinkers of 2016 award by Foreign Policy magazine. Her 3D Additivist Manifesto video is in the collection of San Francisco Museum of Modern Art, and recently she has been awarded major commissions by Rhizome, New Museum, Whitney Museum of American Art, Liverpool Biennale, and FACT to work on developing different components of her current project She Who Sees The Unknown.